The City Challenges programme was launched in September 2021, with 70 students taking part in this bespoke opportunity over the academic year.
These students have developed their problem solving, teamwork and presentation skills by working on  real-life challenges presented by charities local to the Bristol area.
Charities that have taken part in the City Challenges programme include:
For our last City Challenge of the year, students presented on how the Community Engagement Team at the Careers Service could improve City Challenges next academic year. They presented some fantastic ideas including marketing, the structure of the day and how City Challenges can continue to benefit both the students and the commu
nity of Bristol.
Upon learning about the City Challenges programme, Thea Manton, a third-year Psychology with Innovation student, said  'Learning about [the programme has] made me want to do one next year!'
The City Challenges programme will run over both TB1 and TB2, and runs for approximately 4 hours, giving you the perfect opportunity to accumulate hours  for the Bristol PLUS Award.
We are excited to work with charities across Bristol in a wide range of categories, potentially including animals, finance, food poverty and mental and physical health.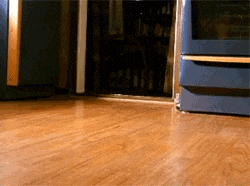 The City Challenges for 2022/23 will be advertised closer to the time, but you can get a head start and register your interest in the City Challenges programme today!